Cambridge to London: Exploring the Attractions by Train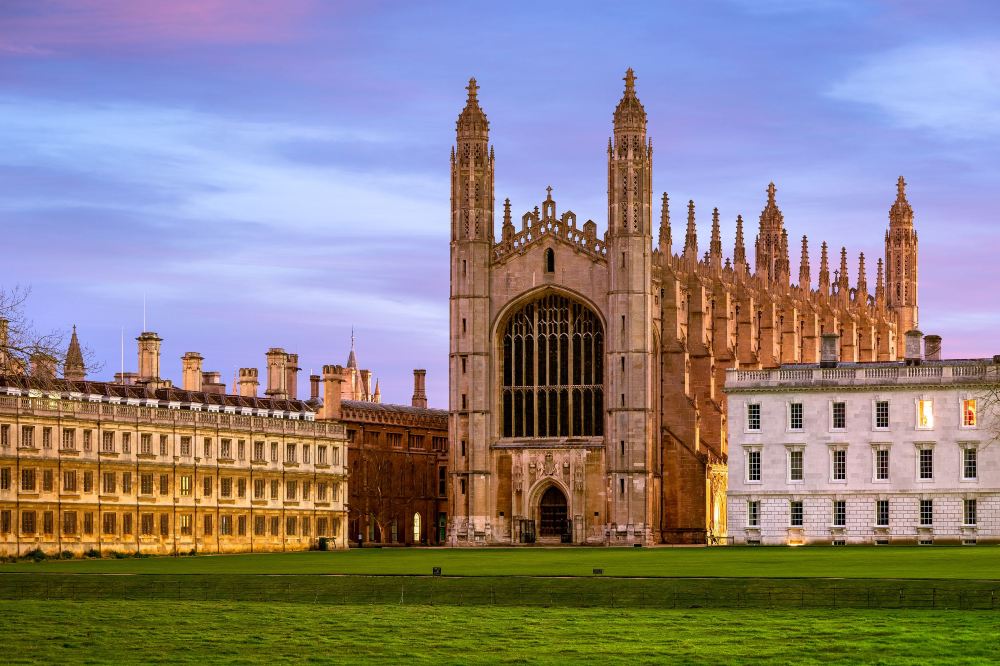 The train journey from Cambridge to London is not only convenient but also offers a plethora of attractions to explore. Whether you're a tourist or a local, there is always something new to discover in the bustling metropolis. In this article, we'll take a look at some of the top attractions you can reach by train from Cambridge to London.1. The Cultural Hotspots From Cambridge to London London is a melting pot of culture, with world-class museums, art galleries, and iconic landmarks that are rich in history. The British Museum, the National Gallery, and the Tate Modern are just some of the museums and galleries that house incredible collections from across the globe. The Tower of London, Buckingham Palace, and the Houses of Parliament are some of the iconic landmarks that are steeped in history and are a must-visit for any tourist. If you're a fan of the performing arts, then you're in for a treat. The West End is home to some of the best theater productions in the world, including the long-running musicals such as The Phantom of the Opera, Les Miserables, and The Lion King. Alternatively, you can catch a performance at the Royal Opera House, the Barbican, or the National Theatre. 2. The Food Scene From Cambridge to London London's food scene is as diverse as its population, offering a range of cuisines from around the world. From street food markets to Michelin-starred restaurants, there is something for everyone. Head to Borough Market to sample some of the city's best food and drink offerings or explore the trendy neighborhoods of Shoreditch and Hackney, which are home to some of the city's most exciting eateries. If you're in the mood for a classic British afternoon tea, then make your way to the iconic Ritz Hotel or the Savoy, both of which offer a quintessentially British experience. Alternatively, you can indulge in some of the city's best international cuisine at restaurants such as Dishoom, Hakkasan, and Coya. 3. Use TrainPal to Book Train Tickets From Cambridge to London To make your journey from Cambridge to London even more enjoyable, consider booking your train tickets with TrainPal. TrainPal offers a fast and easy booking platform that allows you to compare prices and schedules from different train operators. With TrainPal, you can save up to 60% on your train tickets and benefit from a range of features such as mobile tickets, seat reservations, and live train tracking. In conclusion, the journey from Cambridge to London offers an exciting range of attractions that cater to a variety of interests. Whether you're a culture vulture or a foodie, London has something to offer. By booking your train tickets with TrainPal, you can enjoy a hassle-free journey and save money at the same time. So why not hop on the train and discover all that London has to offer?
Read more
Take a Train to Cambridge to Experience Literature
1. Introduction to Famous Attractions in CambridgeCambridge is one of the tourist cities that every student studying in the UK must visit. Here stands the University of Cambridge, the highest institution in the UK. However, in addition, there are actually many attractions worth seeing in this city:1) The Fitzwilliam MuseumFitzwilliam Museum is an art and archeological museum at the University of Cambridge. This museum was built in 1816 with a donation from Sir Richard Fitz William of Ireland. It is divided into 5 areas: archaeological area, practical art area, coin and medal area, manuscript and printing book area, hand-painting, and printing area. The exhibits come from ancient Egypt, Sudan, Greece, and Rome. Among the many famous exhibits, there are reliefs from Persepolis.2) Trinity LaneTrinity Lane is a very historic street in the heart of Cambridge. Through it, visitors can reach Trinity Street, which is the main street in Cambridge. The famous Trinity College is located on the north side of this alley.3) St John's College & Bridge of SighsSt. John's College was founded in 1511 by Henry VII's mother Lady Margaret Beaufort. It is also one of the oldest and largest colleges in Cambridge. The building complex is very spectacular and includes 5 courtyards. The most famous Bridge of Sighs also belongs to St. John's College.2. How to Get to Cambridge By TrainYou can take a train to Cambridge Railway Station Cambridge in various cities in the UK. British trains are spacious and comfortable, and they are the fastest way to reach Cambridge. In particular, there are frequent trains from London Kings Cross and Liverpool Street Station to Cambridge.The specific train number and the fare of Cambridge train tickets can be checked on Trainpal's official website.
Read more