It is easy to find and buy cheap UK train tickets via TrainPal. Users can save up to 95% through TrainPal's smart
Split Tickets
and
Digital Railcard
on sale. New TrainPal users also get a £5 voucher. Students and frequent commuters can enjoy Student Discount and Paller Premium on TrainPal to save more.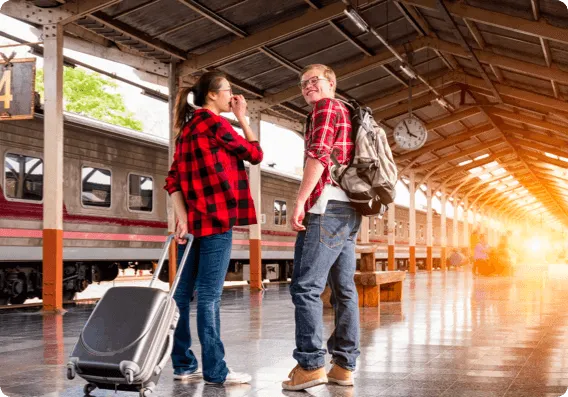 Booking train tickets in advance with TrainPal cuts your travel costs. Any ticket you buy is good value for money. If you want a cheap train ride from Heathrow to London or a ticket to Stansted, book online with us now to secure an affordable and comfortable journey.
With our Resell Tickets, you can sell your unused ticket to other travellers. If the sale goes through, you'll get a full refund and pay no admin fees. At the same time, the buyer gets the ticket at a lower price. Our App also comes with a few nifty features. For instance, Price Hunter will help you buy tickets at the best possible price by monitoring the fare for a selected trip.
Continue reading to find out more about how to book cheap train tickets online.