Travel & Visit Newcastle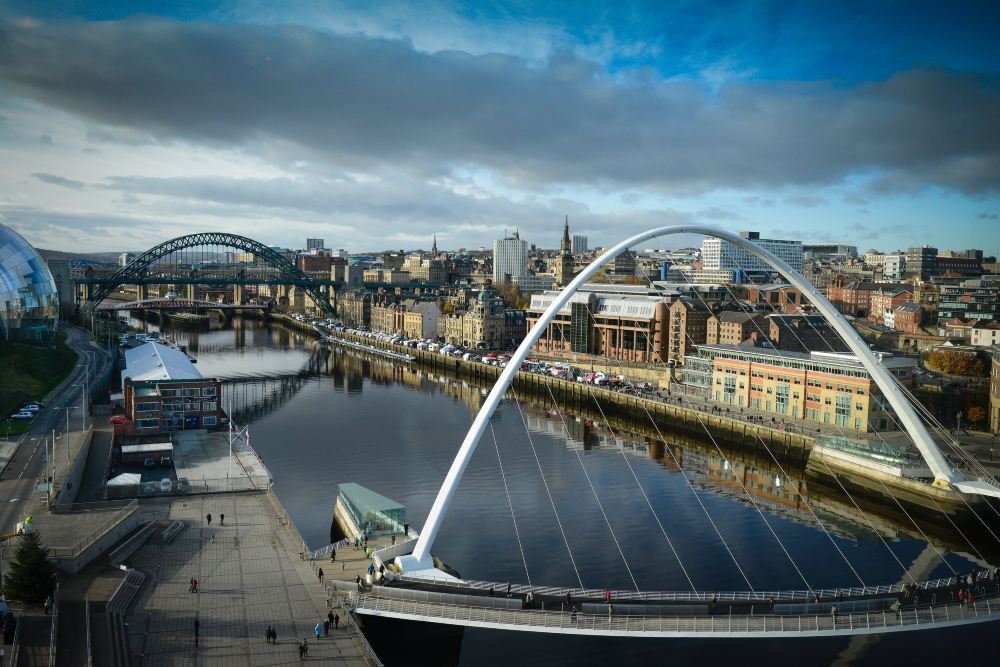 Why visit Newcastle?
Newcastle-upon-Tyne, the northernmost city in England, is also one of the coldest, if one refers to the climate. In terms of atmosphere, it would rather be among the warmest, especially on football match days! Its inhabitants, nicknamed the Geordies, still use the old language which bears the same name. They are bon vivant, who love to party and will gladly invite you to join them. Newcastle is not just about football and theaters, it is a city that has many architectural attractions.
Follow the guide, we take you to discover the most festive city in the country.
Travel & Visit Newcastle
To help you organize your stay in Newcastle, we have listed the tours and places of interest to do in Newcastle.
Where to stay in Newcastle (apartments, hotels, hostels, ...)?
Newcastle is a rather opulent city, which has a good hotel offer. You will find a wide range of accommodation, from the youth hostel to the luxury hotel, including the traditional Bed & Breakfasts.
If you are going to Newcastle to party, do not hesitate to settle in the Quayside district, by the river Tyne. You will be near the famous Tyne Bridge, Saint Nicholas Cathedral and Center for Contemporary Art Baltic. Also in the center and close to museums and the castle, the historic city center, the Grainger, is also a good option for accommodation. You can even walk to St James Park if you want to attend a soccer game. Do you prefer a quieter area? Look at Jesmond's side.
How to get to Newcastle?
Newcastle upon Tyne has an airport located to the north of the city, 15 minutes from the center. There are regular direct flights from France (Paris and Nice in particular). You can then reach the city by public transport, or by car if you have opted for car rental or private transfer.
It is also possible to include the city in an itinerary in England from the capital. Trains and buses leave from London daily to Newcastle.
It should also be noted that Newcastle is a two-hour drive from Edinburgh in Scotland. Train and bus transfers are frequent between these two cities. To find a train or coach at the best price for your trip, use TrainPal!
When to go to Newcastle
If Newcastle is a rather cool city, because of its situation in the north of England, it nevertheless benefits from an oceanic climate. As a result, the temperature variations are small and it rarely freezes. Like any region of England, it is regularly watered, but the rainfall remains reasonable there, except in April and the last three months of the year.
Consequently, it is preferable to choose the period from May to October, July being the warmest and least rainy. The temperatures will be around 20 °, but you could have surprises with days above 30 °! The Christmas period is also to be considered to go to Newcastle, to take advantage of its festive atmosphere.