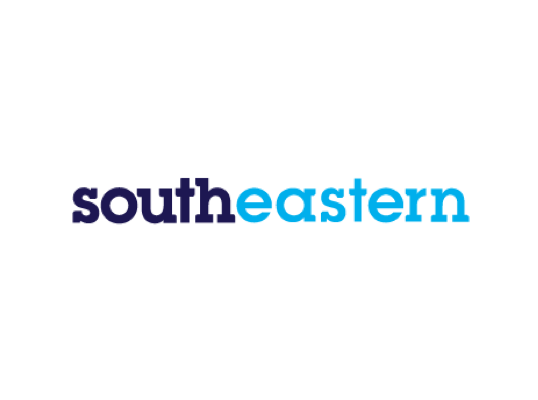 Southeastern & TrainPal
If you're after Southeastern train tickets, look no further. At TrainPal, we'll show you where Southeastern can take you and how to book the best value fares for your journey. To find Southeastern tickets, simply start a search above, and we'll show you the best available journey times and prices. Keep reading for more information on classes, onboard amenities, destinations, and cheap train ticket tips.
About Southeastern
SE Trains Limited, known as Southeastern, is a train operator owned by DfT OLR Holdings on behalf of the Department of Transport. It took over, on October 17, 2021, from the private company London & South Eastern Railway (also known as Southeastern). which operates the South Eastern franchise in the South East of England. In September 2021, the Department for Transport announced it would end the South East franchise operated by Southeastern, which is owned by Govia, after discrepancies in tax returns involving £25m of public funds. Southeastern Rail took over the franchise as operator of last resort on October 17, 2021 for three years, until October 2024. Southeastern serves major London stations including Charing Cross, Waterloo East, Cannon Street, London Bridge, St Pancras, Victoria and Blackfriars. The network covers 870 km of lines and has 180 stations. The South Eastern Railway will continue to operate the same timetable as its predecessor. Southeastern offers a wide range of train tickets for passengers to choose from. The ideal ticket for passengers traveling at the weekend is the Weekender ticket, which allows travel at off-peak hours on Friday or Saturday and return on Saturday or Sunday. Visitors to Kent should buy a Kent Rover ticket, which allows unlimited train travel outside peak hours for three consecutive days in certain areas of Kent.
Southeastern Route Map
Unsure about where to start your Southeastern adventure? Use our map to plan out where you want to go. From London, you can enjoy high-speed services to destinations like Liverpool, Edinburgh and Manchester. Southeastern are one of the primary rail operators in the UK, providing services from London Euston and a number of major terminals including Birmingham New Street, Manchester Piccadilly and Liverpool Lime Street. Many of the routes feature high-speed services with no changes required, making Southeastern an excellent alternative to air travel if you're looking to traverse up or down the length of the country.
What can Southeastern offers
A perfect journey is what Southeastern tries to achieve. Southeastern always wants to provide the best services to every passenger.
1. Accessible travel
We're committed to accessible travel for all our passengers, such as We can help you with your luggage if you're disabled.
2. Priority seating
We offer free priority seating maps to those in particular need of a seat - if you are elderly, disabled, have an invisible disability, or are pregnant. Priority seats are usually located near the doors and are indicated by a sign with the letter 'P' inside a blue triangle. Moms-to-be can also ask for a free Baby on Board badge.
Free onboard WiFi
Free Wi-Fi is available on Southeastern services.
How to Get Cheap Southeastern tickets
Looking for the cheapest train tickets for your journey? We've got you covered!Check out the suggestions below and discover tips you can use to save on your next train journey.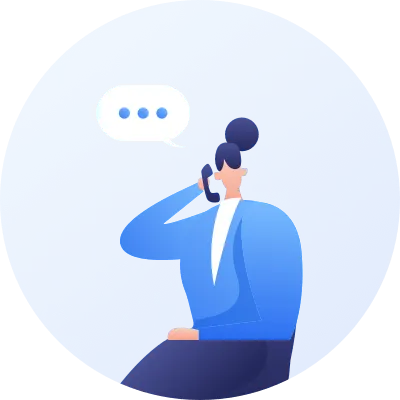 Book in advance
Most of the railway companies throughout Europe release their tickets approximately three to six months in advance, with many offering lower prices for early bookings. If you know the dates you wish to travel, it may be possible to secure cheaper train tickets from Milan to Rome by booking in advance.

Choose a slower or connecting train
On certain busier routes, it may be possible to opt for a slower or connecting train. Although it may take slightly longer than high-speed or direct services, you could potentially secure a cheaper fare if you have some extra time to spare. Additionally, you'll have more opportunity to appreciate the scenic views of the countryside!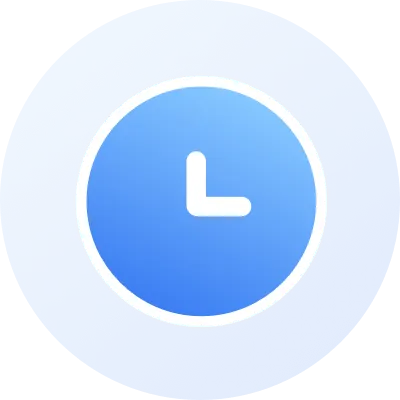 Be open to flexibility in your travel schedule
A significant number of train services in Europe are also utilized as commuter services, and as such, many train companies raise ticket prices during "peak hours" (typically from 06:00 to 10:00 and from 15:00 to 19:00 on weekdays). If possible, try to travel outside of peak hours to secure lower-priced tickets.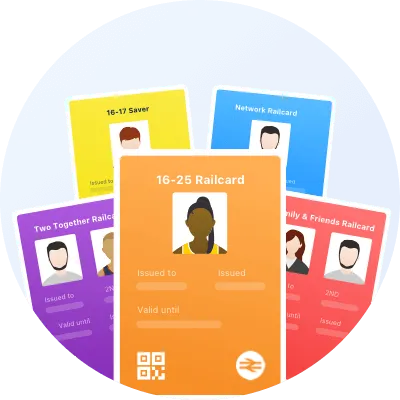 Use your Railcard
National Railcards offer a 1/3 off eligible train tickets in the UK and can be a great investment if you travel a few times or more in a year.

Find some special deals
Take a look at our Apps to find out when train operators release their special deals and offers to see if you can find cheap European train tickets (
https://www.mytrainpal.com
) for your journey.
Southeastern Train Classes
Standard Class
Free WiFi
Comfortable seats
First Class
Quieter and comfier carriages
More space to work or relax
Hot Southeastern Destinations
Travelling with a Railcard
Travelling with Southeastern a few times a year? Get a Railcard and you'll save up to 1/3 on eligible journeys. Click on one of the Railcard types below to see the various eligibility requirements.
More info about Southeastern
Q:
Can I take my bike on board?
A:
You can take a bike on any of our off-peak trains, including any time on weekends and bank holidays. If you have a folding bike (one that folds in more than one place, like the Brompton), you can take it on any train, anytime. But they must be folded before they are brought onto the platform and remain folded throughout the trip.
Q:
How much luggage can I bring?
A:
An item of hand luggage (something you can place on your lap) Up to two larger items (preferably wheelie cases if they're suitcases) The larger items should ideally each be: No bigger than 30x70x90cm (such as two large suitcases) Weigh no more than 23kg (approx. 3 stones and 9 pounds)
Q:
Which network do I connect to?
A:
Connect to 'Southeastern_WiFi'