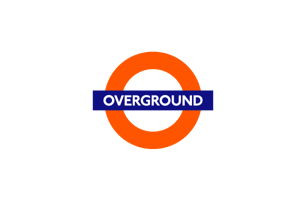 London Overground & TrainPal
If you're after London Overground train tickets, look no further. At TrainPal, we'll show you where London Overground can take you and how to book the best value fares for your journey. To find London Overground tickets, simply start a search above, and we'll show you the best available journey times and prices. Keep reading for more information on classes, onboard amenities, destinations, and cheap train ticket tips.
About London Overground
London Overground is the main rail operator of the north and west London routes in the British capital. On November 11, 2007, London Overground replaced Silverlink as operator of the North London line and will replace London Underground on the East London line. Although London Overground is part of Britain's National Rail System, Transport for London (TfL) is bidding for the route. On November 12, 2007, the Mayor of London, Mr. Livingstone, officially opened the London Overground station at Hampstead Heath station in order to provide more convenient connections to areas outside central London. For many years the railroads in north and west London were in a state of disrepair. London Overground's goal was to integrate these old networks into new routes in east and south London to create a fully orbital network to serve the capital. The London Overground launch introduced Oyster at all 55 stations, replaced the entire train fleet with 62 modern trains, renovated each station, and made other improvements. The new overground network introduced Shepherd's Bush in 2008 and Imperial Wharf in 2009 to serve areas of the capital that had suffered from poor public transit service. In 2010 we opened a new line in east London between Dalston Junction and West Croydon with branch lines to New Cross and Crystal Palace. This route used the old East London line, part of the London Underground until 2007, and an abandoned rail line to the north, as well as existing tracks to the south. The route was extended to Highbury and Islington in 2011 and to Clapham Junction in 2012, completing a circle around London. In 2015 we took over commuter rail routes connecting Liverpool Street to Chingford, Enfield Town and Cheshunt, as well as services running between Romford and Upminster. Today, the network covers 112 stations on six routes. In 2016/17, more than 189 million trips were made on London Overground.
London Overground Route Map
Unsure about where to start your London Overground adventure? Use our map to plan out where you want to go. From London, you can enjoy high-speed services to destinations like Liverpool, Edinburgh and Manchester. London Overground are one of the primary rail operators in the UK, providing services from London Euston and a number of major terminals including Birmingham New Street, Manchester Piccadilly and Liverpool Lime Street. Many of the routes feature high-speed services with no changes required, making London Overground an excellent alternative to air travel if you're looking to traverse up or down the length of the country.
What can London Overground offers
1. Passenger Assist
Book assistance from rall staff in advance
2. Free WiFi
Free WiFi is available on London Overground
3. Fully Air-conditioned
How to Get Cheap London Overground tickets
Looking for the cheapest train tickets for your journey? We've got you covered!Check out the suggestions below and discover tips you can use to save on your next train journey.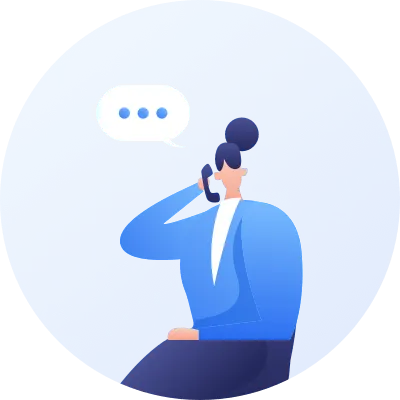 Book in advance
Most of the railway companies throughout Europe release their tickets approximately three to six months in advance, with many offering lower prices for early bookings. If you know the dates you wish to travel, it may be possible to secure cheaper train tickets from Milan to Rome by booking in advance.

Choose a slower or connecting train
On certain busier routes, it may be possible to opt for a slower or connecting train. Although it may take slightly longer than high-speed or direct services, you could potentially secure a cheaper fare if you have some extra time to spare. Additionally, you'll have more opportunity to appreciate the scenic views of the countryside!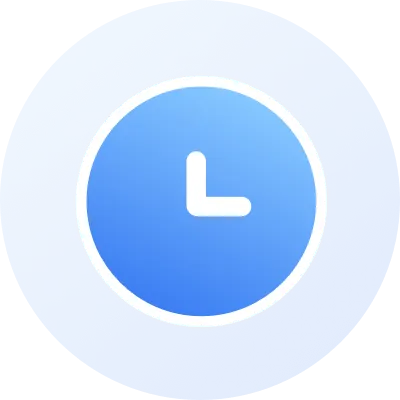 Be open to flexibility in your travel schedule
A significant number of train services in Europe are also utilized as commuter services, and as such, many train companies raise ticket prices during "peak hours" (typically from 06:00 to 10:00 and from 15:00 to 19:00 on weekdays). If possible, try to travel outside of peak hours to secure lower-priced tickets.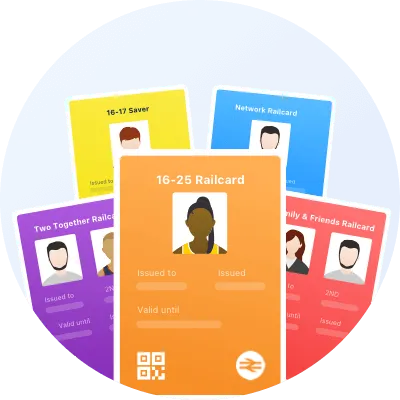 Use your Railcard
National Railcards offer a 1/3 off eligible train tickets in the UK and can be a great investment if you travel a few times or more in a year.

Find some special deals
Take a look at our Apps to find out when train operators release their special deals and offers to see if you can find cheap European train tickets (
https://www.mytrainpal.com
) for your journey.
London Overground Train Classes
Standard Class
Free Wifi
Air-conditioning
Hot London Overground Destinations
Travelling with a Railcard
Travelling with London Overground a few times a year? Get a Railcard and you'll save up to 1/3 on eligible journeys. Click on one of the Railcard types below to see the various eligibility requirements.
More info about London Overground
Q:
What is the difference between London Overground and London Underground?
A:
London Overground is a more traditional train compared to the underground style. Overground is more like a ring around central London - useful to avoid passing through central London if you don't want to go
Q:
Can I take my bicycle on London Overground?
A:
You can take folded bikes anywhere and anytime on all of our transportation services. However, on buses, the driver may decide not to let you in if it is too crowded.